Welcome to Moncrivel
Our B&B has three rooms, one double on the ground floor and two triples on the first floor overlooking the hills. The ground floor is united by a small kitchen where, in the morning, you can enjoy your breakfast.
Each room is characterized by different colours and furniture to satisfy the tastes and preferences of our friendly guests.
All rooms have a private bathroom with the possibility for an additional cot / cradle to welcome small families.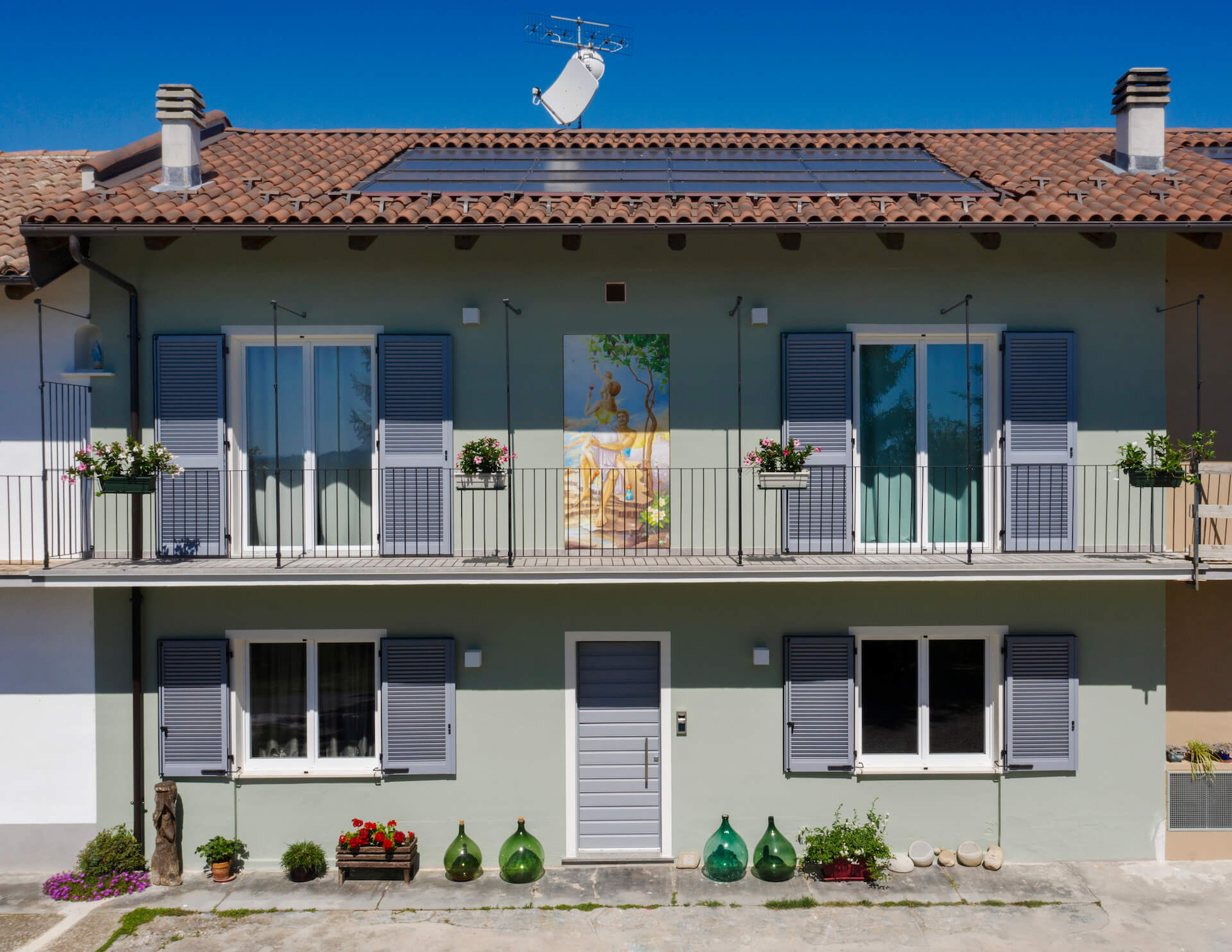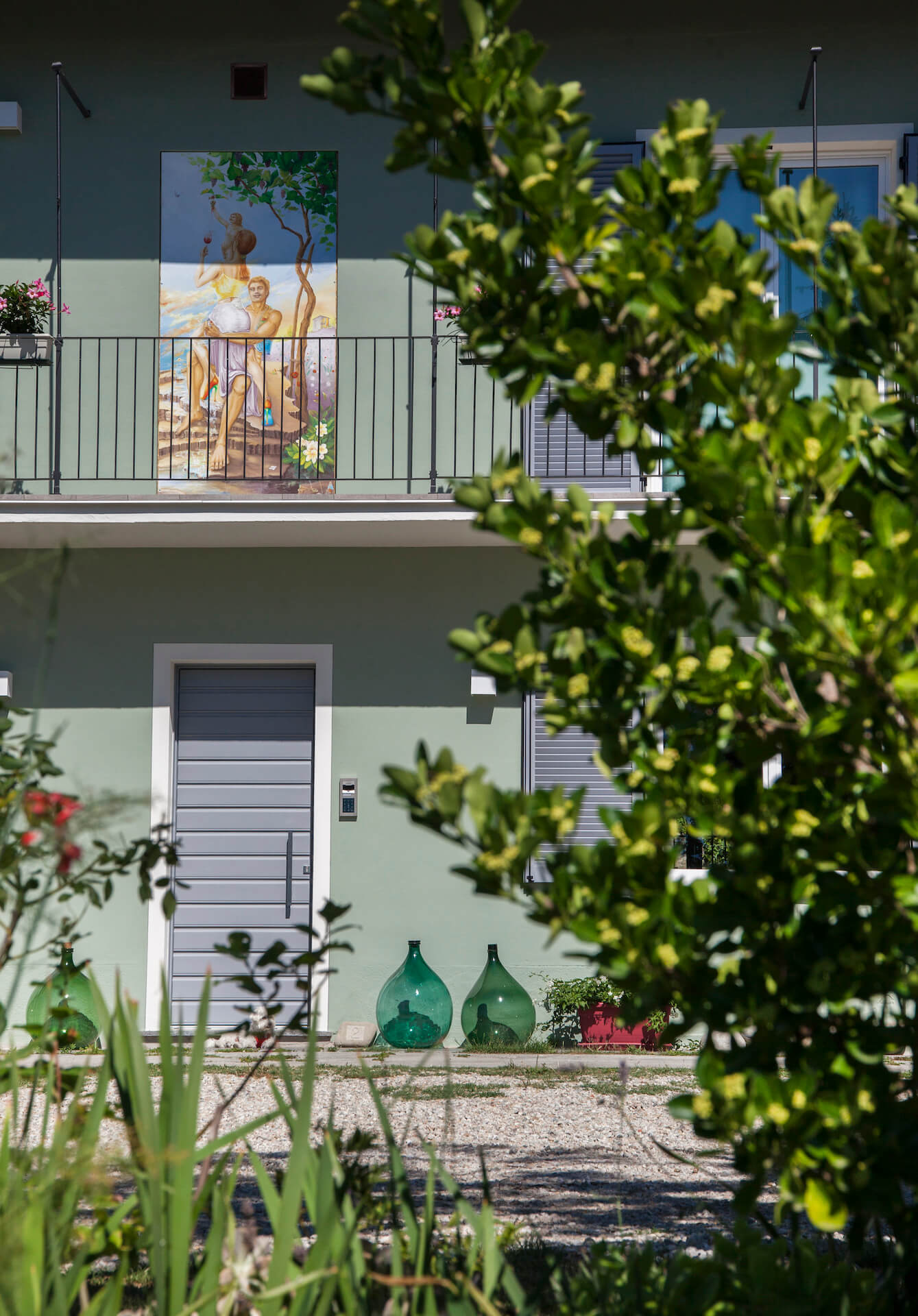 A bit of history
The structure, owned by the Rapalino family, is located on top of the Benevello hill above the old pine forest of "Moncrivello" from which it has now taken its name. A centenary Langa farmhouse that people in Benevello have always remembered and which they refer to as "Cascina Palazzo"; it is included  in the perimeter described in the narrations of "Vita grama" by  Fenoglio's Malora, of which this place is witness.

With the advent of food and wine tourism and landscape, Enrico, with his partner Michela and little Maddalena, wanted to give a new look to his Grandparents' old farmhouse and the place of his childhood… Moncrivel Rooms and Relax, an ideal place for a holiday dedicated to relaxation, surrounded by nature and its bounty!
Where we are
We are located at a strategic point in the middle of the wine route, a spectacular place that allows you to admire the extended crown of the Ligurian and Piedmontese Alps.

Moncrivel Rooms and Relax is therefore a holiday to live, to discover, to taste during your journey in the sweetest lands of Piedmont … The Langhe!
Contact us